[ad_1]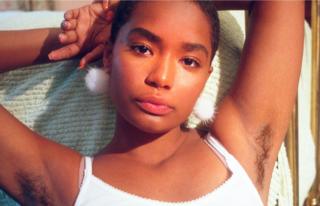 "Body hair. Everyone has it."
Simple words, but they've prompted a debate in the US and beyond this week thanks to a new razor advert that shows women actually shaving their body hair.
Surely that's not so revolutionary? Except it is – because normally ads for women's razors show plastic-perfect, airbrushed legs that are already totally smooth.
Razor brand Billie says it's the first to feature hairy women for 100 years and the advert has gone viral as a result.
'This is damn beautiful'
On social media, many women applauded its close-ups of hairy female toes, armpits, monobrows and stomachs.
"THIS IS DAMN BEAUTIFUL" wrote Instagram user @bigparadethroughtown. "I don't like razors but that ad is dope," agreed @hanguk0.
"When brands pretend that all women have hairless bodies, it's a version of body-shaming," Billie co-founder Georgina Gooley told Glamour magazine.
"It's saying you should feel ashamed of having body hair."
As well as its advert, the brand has launched an online campaign to normalise images of fuzzy, stubbly, natural women.
It has donated positive, unflinching pictures to the stock photo site Unsplash, which people can use for free.
Amid the tide of support, however, some asked why a razor company would be trying to reduce taboos around body hair.
In a piece for US website Slate, writer Rachelle Hampton observed: "It's true that at this point in life, I enjoy the feeling of a smooth leg as much as anybody else. But I wouldn't have started shaving had I not been convinced by the age of 11 that there was something fundamentally wrong with having body hair."
Can a company selling razors really say it's not complicit in that?
Billie addresses the issue with a line of pop-up text: "If and when you feel like shaving, we're here."
And interestingly, not all the women are smooth-shaven when the advert ends.
"Shaving is a personal choice, and no one should be telling women what to do with their hair," founder Ms Gooley told Glamour.
"Some of us choose to remove it, and some of us choose to wear it proudly – and either way, we shouldn't have to apologise for our choice."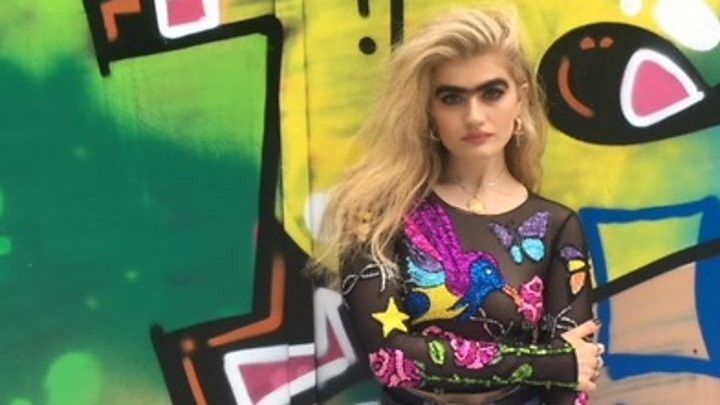 [ad_2]

Source link