[ad_1]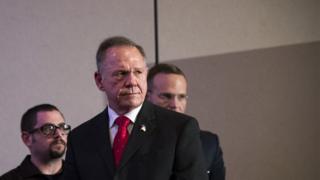 Republican Roy Moore, who lost a recent Alabama senate election to his Democrat rival Doug Jones, has filed a lawsuit in an attempt to challenge the result.
The lawsuit was filed the day before officials were due to certify Mr Jones the winner – two weeks after the vote.
Mr Moore was expected to win the election in the deeply conservative state, but his campaign was dogged by allegations of child sexual misconduct.
He refused to concede to Mr Jones, who won narrowly by about 20,000 votes.
Mr Moore's lawsuit alleges that there were voting irregularities in 20 precincts and calls for a fraud investigation and a new election.
One of the election experts cited in the suit is Richard Charnin, a conspiracy theorist who also claims there was widespread voter fraud against Donald Trump in the presidential election.
Mr Moore's lawyer said the purpose of the complaint was to "preserve evidence of potential election fraud and to postpone the certification of Alabama's Special Election by Secretary of State John Merrill until a thorough investigation of potential election fraud, that improperly altered the outcome of this election".
Mr Merrill told the Associated Press on Wednesday that he had no intention of delaying the canvassing board meeting and certification of the winner.
"It is not going to delay certification and Doug Jones will be certified [on Thursday] at 1 pm and he will be sworn in by Vice-President Pence on 3 January," Mr Merrill said.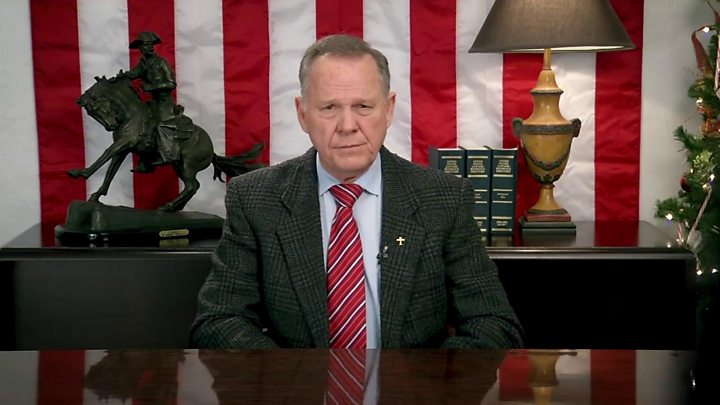 Conspiracy theories have spread in online conservative groups since the election, alleging without evidence that black voters were bussed in from other states to vote for Mr Jones.
Mr Merrill said he had so far found no evidence of voter fraud, but pledged that his office would investigate any complaint submitted by Mr Moore.
The election result was a blow to President Trump, who gave Mr Moore his full-throated support, even as other Republicans distanced themselves following the misconduct allegations.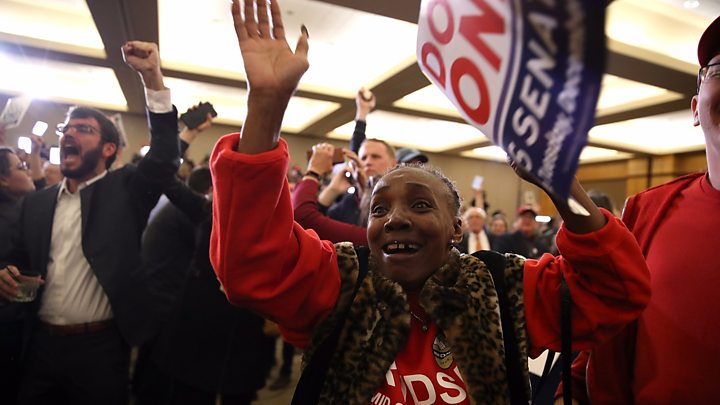 Four women allege that Mr Moore, then in his early thirties, assaulted, molested or pursued them when they were teenagers, including sexually touching one when she was 14.
He denies the allegations and says they are politically motivated. His supporters, including his wife Kayla Moore, have promoted unfounded theories that his accusers were paid.
Mr Moore has provoked controversy throughout his political career, suggesting that 9/11 happened because of declining Christian values, calling for Muslims to be barred from office, and strongly opposing gay marriage.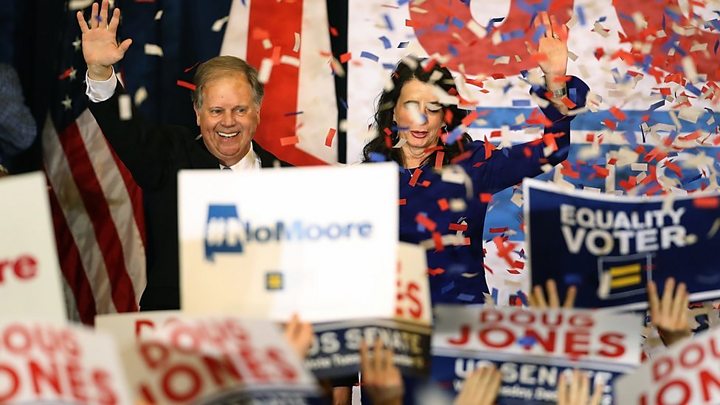 [ad_2]

Source link