[ad_1]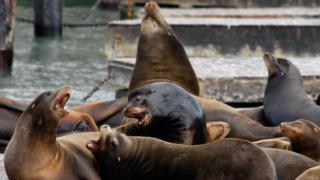 A man swimming in San Francisco Bay has suffered a serious arm injury after being bitten by a sea lion, officials have said.
The incident occurred in the Aquatic Park area on Thursday afternoon.
People on a passing sailboat witnessed the attack and rescued the 56-year-old man, who was treated for a "serious extremity injury".
Such attacks are rare, although swimmers have reported incidents in the bay in the past.
"He was swimming and said a sea lion came up to him and he splashed water on it and it didn't work," Matthew Reiter of the San Francisco Police Department's Marine Unit told Fox News.
"He yelled at it and then the sea lion came up and bit him on the arm".
After taking the man on board, the people on the sailboat called the coast guard and the man was taken to hospital for treatment.
"I mean, the boat saved his life," Mr Reiter, who applied the tourniquet, said.
"If the boat hadn't been there, who knows what would have happened."
Dr Claire Simeon, a vet with the Marine Mammal Center, told CBS SF Bay Area that her research had shown San Francisco swimmers reporting 10 incidents in the area over three years.
There were no patterns and swimmers had not appeared to provoke the animals, she said, adding that people should still feel they could go swimming, as long as they maintained a safe distance.
In May, a sea lion pulled a young girl into the water at Steveston Fisherman's Wharf in Richmond, western Canada.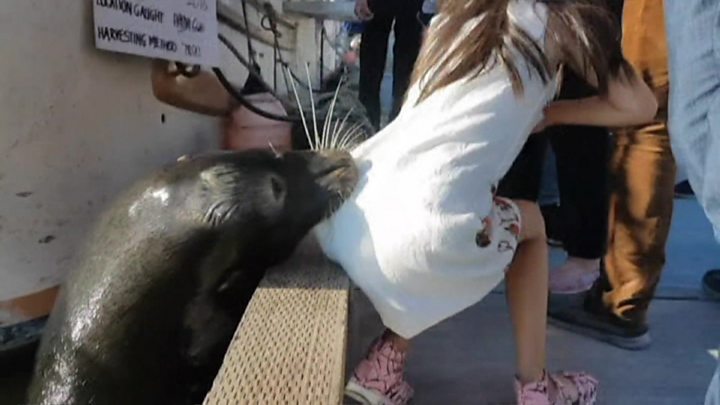 [ad_2]

Source link