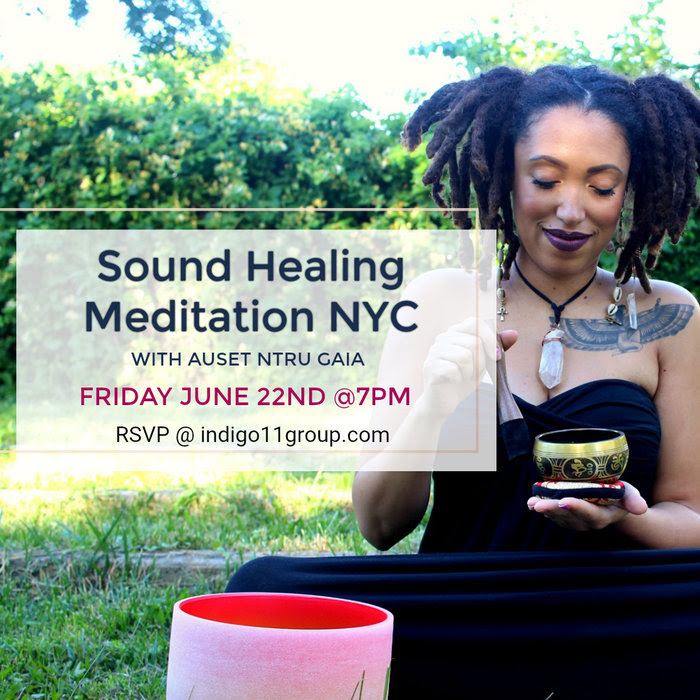 Sound Healing Meditation
WITH AUSET NTRU GAIA
Join us this Friday, June 22nd @ 7pm for "Sound Healing Group Meditation & Deep Discussion" (ROOT CHAKRA RELATED).
This is the very first of a 7 week series as we go through each Chakra for individual attention.
If you're in the NYC area, come through, meet new people and experience 2 hours of relaxation, bonding & healing.
Space is extremely limited, so click the link below to RSVP today to secure your spot!
Tickets: $33 (2 hour group healing session)
O U R L O C A T I O N
CRS (Center Of Remembering & Sharing)
123 4th Ave (btwn 12th & 13th St) New York, NY
Friday, June 22nd
7-9PM
RSVP HERE!