[ad_1]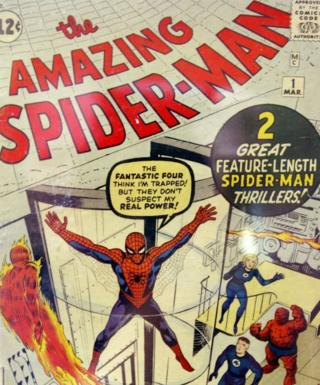 Spider-Man co-creator Steve Ditko has died aged 90 in New York, police say.
He was found unresponsive at his flat in Manhattan on 29 June and was declared dead by paramedics who attended the scene.
Fans, including author Neil Gaiman, have paid tribute to the artist.
Ditko rose to fame for his work with Marvel Comics in the early 1960s, working with the company's future CEO Stan Lee on ideas including Spider-Man and Doctor Strange.
Lee came up with the idea of a teen superhero with the powers of a spider, says BBC North America correspondent Chris Buckler.
But it was Ditko who created Spider-Man's distinctive blue and red costume and the web-shooters he wore on his wrists.
Ditko left the company in 1966 after reportedly falling out with Lee and went on to create superhero The Creeper with DC Comics.
He avoided publicity for most of his life and refused to appear on air for the 2007 BBC film In Search of Steve Ditko.
But British TV presenter Jonathan Ross, who met Ditko while making the documentary, described Ditko as "the single greatest comic book artist and creator who ever lived".
[ad_2]

Source link