[ad_1]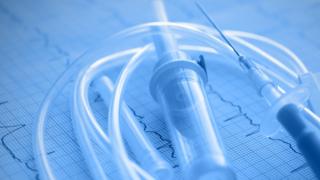 UK engineering firm Smiths Group has begun talks with the US company ICU Medical about merging the two firms' healthcare operations.
In a statement, Smiths said it was in "very early discussions" to combine its medical unit with the rival US firm.
It added, the board "routinely reviews all options for the Group's portfolio of businesses" to maximise value for shareholders.
However, Smiths stressed there was "no certainty" a deal would be concluded.
The UK engineering giant is also reported to be holding discussions with other US companies.
The group's healthcare arm, Smiths Medical, makes hospital and emergency supplies including respiratory equipment and catheters and has a global workforce of 7,000 people.
In March, the parent company reported that Smiths Medical made revenues of £451m ($600.8m) in the six months to the end of January.
Smiths Medical was the target of a previous takeover bid in 2011, worth £2.45bn ($3.21bn), but it was rejected by the group.
[ad_2]

Source link